however you identify, whomever you love, whatever you look like,

whatever your abilities,

whatever you believe or don't believe -

you are welcome and valued.
We are striving to create a community where everyone feels this welcoming love and support, and we hope that you will join us in celebrating one another.
---
Youth Group, Sunday evenings, in the Youth House
"Typical" Youth Group Schedule:
4:30 - Gather and icebreaker
4:40 - Group activity or game
5:30 - Faith Lesson, small groups
5:50 - Christ Candle
6:00 - pick up
---
Youth Sunday School, mornings, in Room 119
10:00 - 10:50 am in Room 119
Begins August 20th
Meets every Sunday
except November 19th
During Advent
(November 26th - December 17th)
in Churchwide Sunday School,
meets at the Youth table
Spring Sunday School Dates will be out in January
---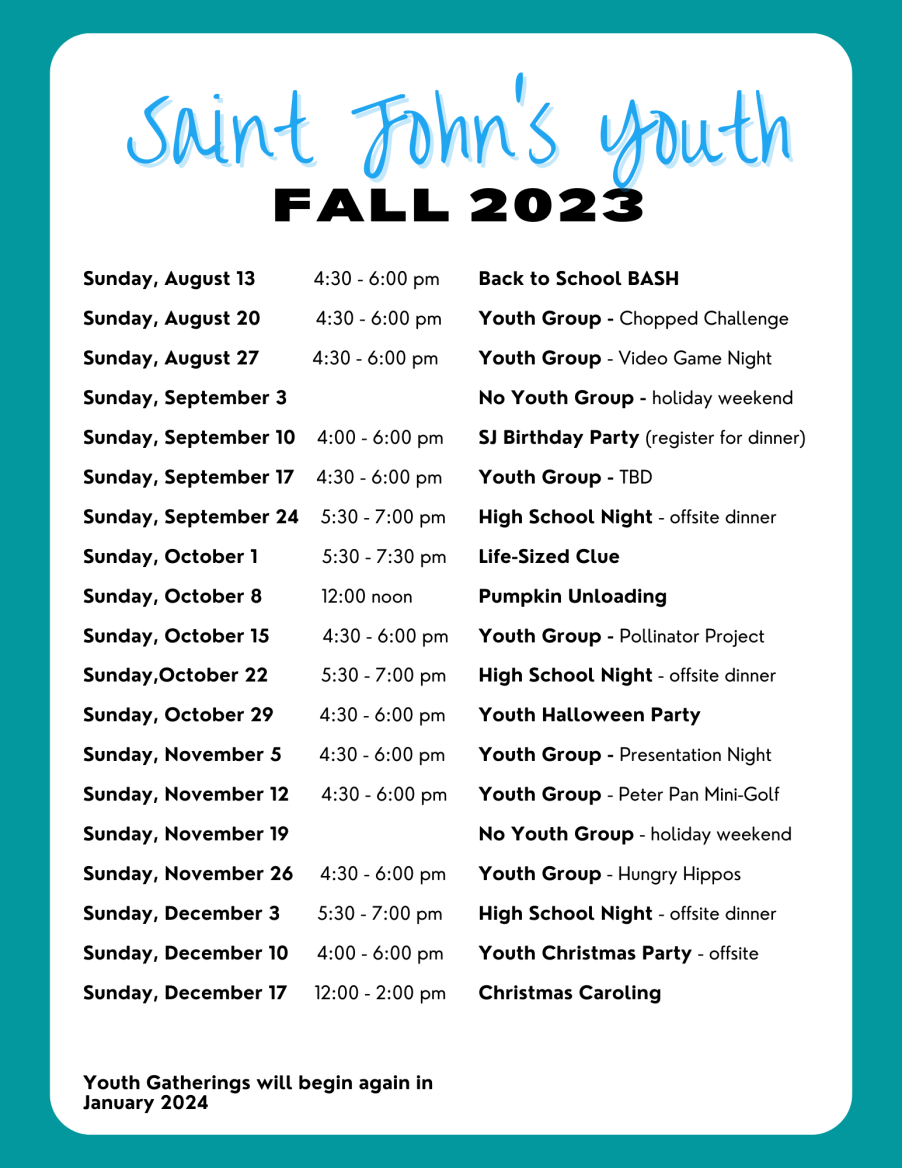 Click here to download the fall 2023 schedule as a screen reader and printer friendly PDF.