Saint John's United Methodist of Austin is a vibrant, growing church in urban Austin. In the middle of the last century, a small group of visionary Methodists looked far beyond the boundaries of the Austin city limits of the time. Drawn to a section of farmland, they envisioned a sanctuary for worship, children learning the stories of faith, youth being helped to navigate those turbulent years, and all people being welcomed, loved, and cared for. They invited their friends and neighbors to join them in creating a new church home.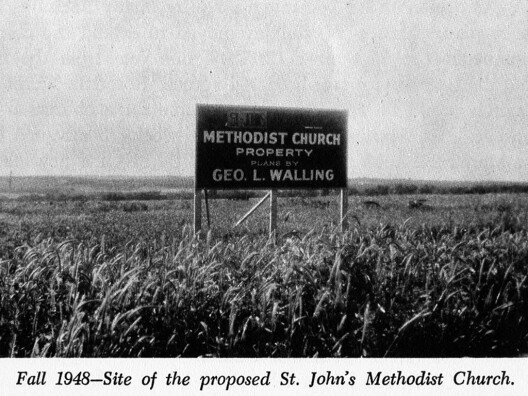 After a brief start on Burnet Road in 1948, the fledgling congregation purchased the current Allandale property and began construction. Over the ensuing decades, many have found Christian community in and through Saint John's, spreading God's love through mission and service both here in Austin and around the world. In 1968, the Methodist Church merged with the Evangelical United Brethren Church to form the United Methodist Church, of which Saint John's is currently still a part.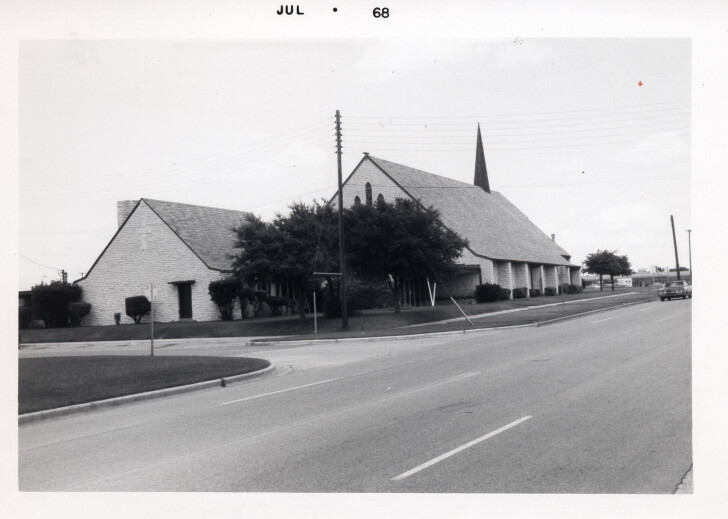 In 2002 the church underwent extensive renovations, and since then we've continued expanding into additional properties purchased across the street.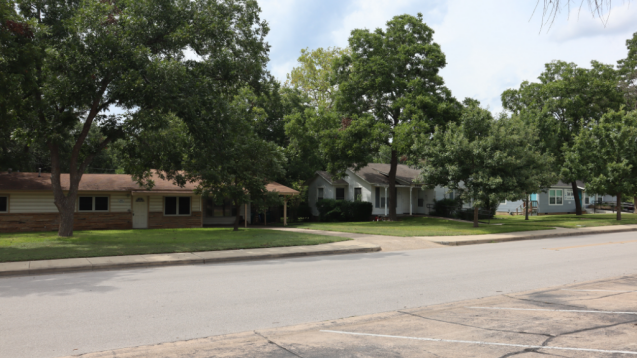 In 2004 discussions began among church leadership, new members, long-time members, and friends of the church regarding what these different groups were looking for in a congregation and the extent to which Saint John's was addressing those aspirations. Emerging from those discussions was a new clarity regarding the church's identity and purpose, expressed in the Saint John's mission statement: We are creating a community where God's love changes people and God's people change the world. In 2014, Saint John's set a strategic plan based on the values of connection, inclusion, openness, mission and justice, inspired by Micah 6:8:
God has told you, O mortal, what is good;
and what does the Lord require of you
but to do justice, and to love kindness,
and to walk humbly with your God?.
The global United Methodist Church continues to discriminate against LGBTQ+ persons in its polity. This does not reflect the values of Saint John's. In 2015, Saint John's voted to affiliate with the Reconciling Ministries Network, an organization seeking the inclusion of people of all sexual orientations and gender identities in both the policy and practices of United Methodist Church. That year, we adopted our inclusion statement: At Saint John's United Methodist Church we affirm that all persons are of sacred worth, and we welcome everyone, without exception, to participate fully in the church's life and ministry.
In 2020, Saint John's voted to allow weddings in its sanctuary for any prepared couple, as well as to support any qualified candidate for ministry, regardless of their sexual orientation or gender expression. Also in 2020, Church Council unanimously voted to pay 90% of apportionments to the UMC. Apportionments are the part of our budget that we give annually to the larger church. This 10% reduction is a gesture of support to our LGBTQ+ members, as well as a response to our denomination's increased discrimination and continued harm. The 10% went to organizations supporting LGBTQ+ concerns.
Today, people of every age and background continue to join hands with long-time members in worship, study, and service at Saint John's. Today the congregation continues to offer an open house to the community, focused on worship, service, mission, justice, and faith formation, grounded in the love of God, inspired by the life and teachings of Jesus Christ, and encouraged by the Holy Spirit. We are grateful to God for the vibrant ministry of Saint John's.