Series: Illuminating Resilience
Discerning Purpose
January 22, 2023 | Rev. Hilary Marchbanks
If you would like to listen only to the sermon, click play below:
Join us for worship this Sunday as Hilary Marchbanks shares the sermon, Illuminating Resilience: Discerning Purpose. We will participate in a ritual of baptism remembrance. Our liturgists this week will be the Airhart family and our Words of Life will come from Matthew 3:13-17. Shelley Walters will lead us in prayer and Laura Schwarcz will lead Children's Time. This week's music will be led by Cina Crisara and the Chancel Choir.
Series Information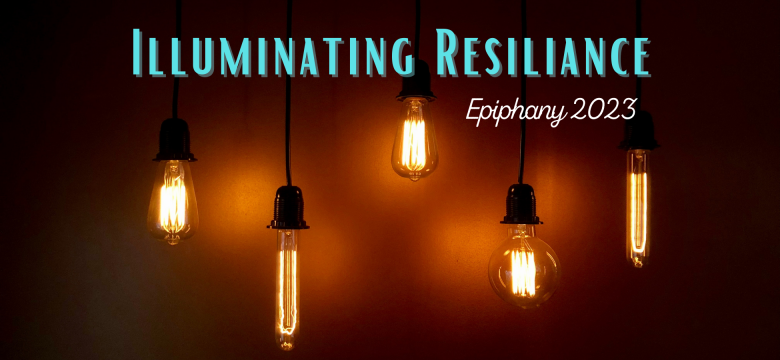 This Epiphany season, we focus on how the church can be resilient and bless a world that needs resilience. Through the Adaptive Muscles, as discerned by Texas Methodist Foundation, we will shine a light on ways we can discern purpose, grieve well, expand imagination, walk alongside our neighbors, and distribute power. Be encouraged by the intentional, spiritual, and fun groups leading in worship this season.