Today is Halloween, and I am dressed as Rosie the Riveter, ready to walk the neighborhood with a friend who will be dressed as Frida Kahlo, behind our wily sons who will be asking for candy door to door. Don't mess with us! We are two strong women today.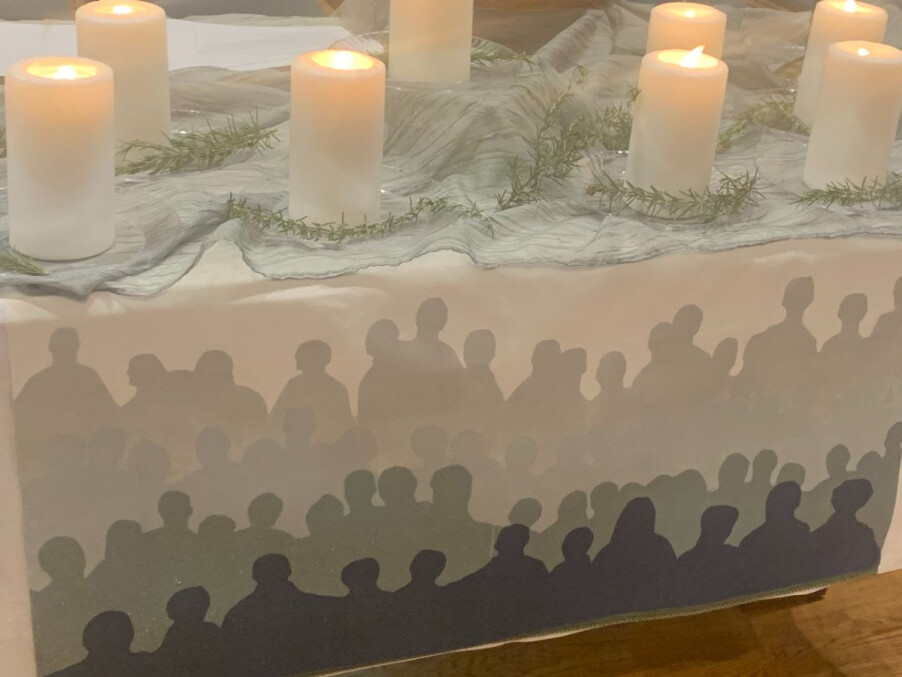 The name Halloween comes from "All Hallows' Eve." It's a fun celebration of ghouls and costumes just before the Feast of All Saints. According to a SALT commentary, Halloween may also have traditions of "marking the end of the summer harvest and the beginning (in the Northern hemisphere, at least!) of the darkest days of the year."
Halloween is one of the most popular holidays in the United States, and at its best, is a holiday of togetherness and fellowship with friends and neighbors.
In recent years, I have been on both sides of Halloween - handing out candy and also, trick or treating behind my kids. It is a nice community holiday, an evening of seeing your neighbors, watching Halloween movies, and sharing in the sugar stash. It's a day where kids dress up and delight in their candied bounty. Kids also delight in being the ones who answer the door to distribute the candy. Both sides of trick or treating are fun and help us get to know our neighbors. Halloween is an example of joyful sharing and receiving, together.
On the other side of Halloween, we have All Saints' Day on November 1 and All Saints' Sunday on November 5. I have also been on different sides of All Saints' Day, both as a griever and comforter. On both sides of that door are tears, hugs, meals, flowers, pictures, and memories.
I hope you find your way to the Chapel doors this Sunday before either service with a picture of or memento from someone you've loved who has passed away. A member of the worship committee will help you display your photo and allow you to honor and remember your loved one in that sacred space. In the sanctuary we will share in our annual All Saints' Sunday worship service; music, candles, bread, and cup will surround us as names of members we lost in the past year will be read aloud. It is a tender and important service filled with powerful rituals.
This All Saints' Day, I give thanks for the power of worshipping God and remembering those we have loved and lost, together.
I'll see you Sunday,
Rev. Hilary Marchbanks
---
More from Our Life Together Blog