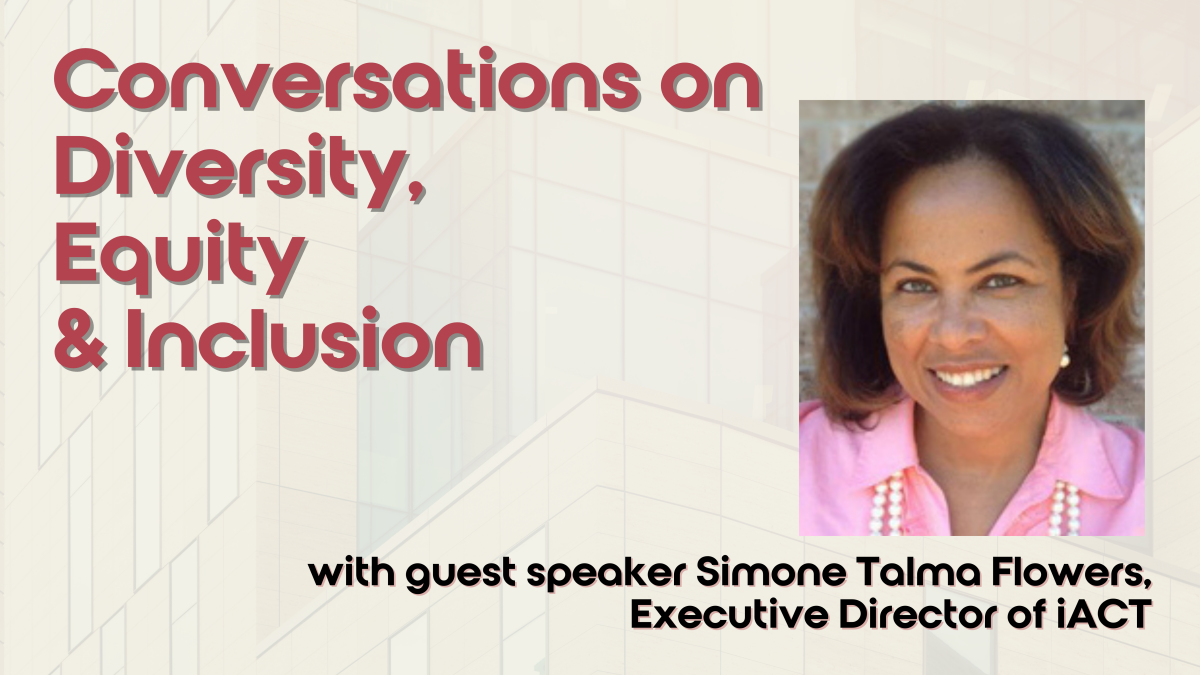 Wednesday, December 01, 2021, 7:00 PM - 8:30 PM
Our first two conversations with Pamela Benson Owens and Rabbi Neil Blumofe were thought-provoking and inspiring, and we are looking forward to the next conversation to be led by Simone Talma Flowers.
This guest speaker series is designed to foster conversations about what diversity, equity, and inclusion mean in our local community and context. We will hear from different leaders in the Greater Austin area who are in this work.
On December 1st, we will hear from Simone Talma Flowers.
Raised in Trinidad, a haven of ethnic and religious diversity, Simone Talma Flowers has always felt most at home around a broad mix of people. She found her calling as the executive director of Interfaith Action of Central Texas (iACT), which cultivates peace and respect through interfaith dialogue, service, and celebration.
She holds a Bachelor of Arts in Psychology and a Master of Business Administration from St. Edward's University. She has over 24 years of extensive experience in non-profit management. Simone has served on numerous Boards including as President of St. James' Episcopal School, Senior Warden at St. James' Episcopal Church, Board Treasurer for Urban Roots Farm, Board member of Community Advancement Network (CAN), Secretary of the Ecumenical and Interreligious Leaders Network, and Chair of St. Edwards Alumni Association.