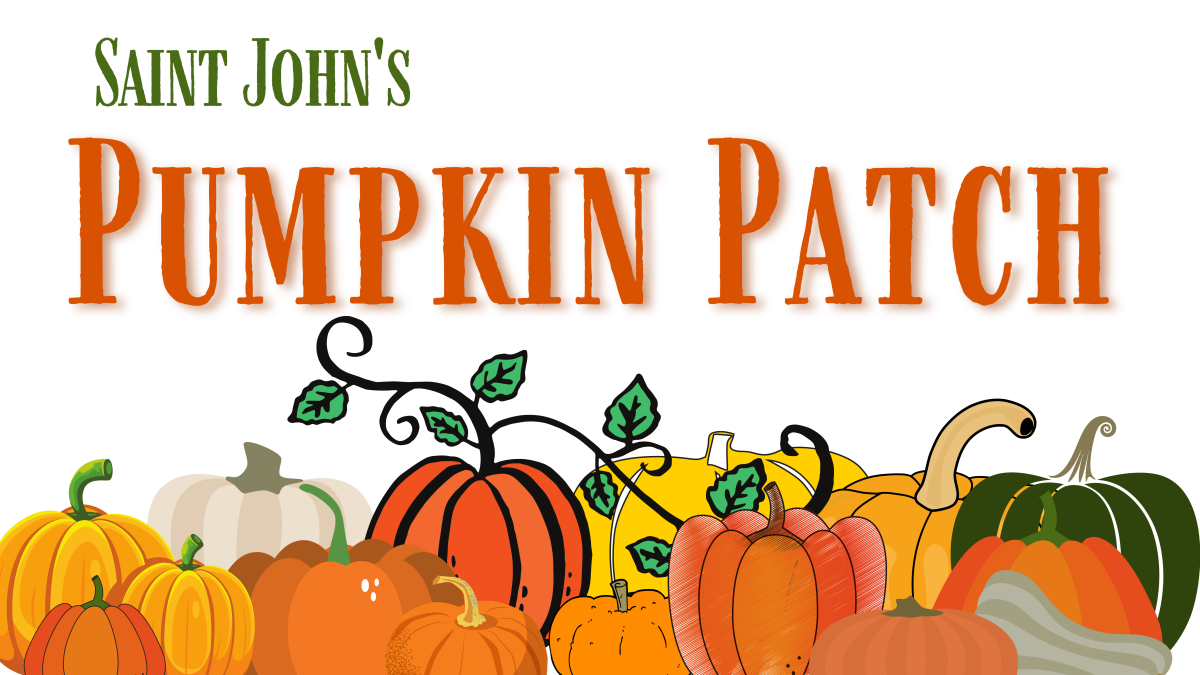 Daily from 10/11/2021 to 10/31/2021
Saint John's Pumpkin Patch is open for business! Stop by during our open hours to purchase your perfect pumpkins from our beautiful selection. Pumpkins are priced based on size and we can take cash or card.
If you would like to volunteer for a 2-3 hour shift helping us to sell pumpkins, please go to bit.ly/sjpatch21.
Hours:
Monday, Wednesday, Friday and Saturday: 10:00 am to 7:00 pm
Tuesday and Thursday: 2:30 pm to 7:00 pm
Sunday: 12:00 pm to 7:00 pm