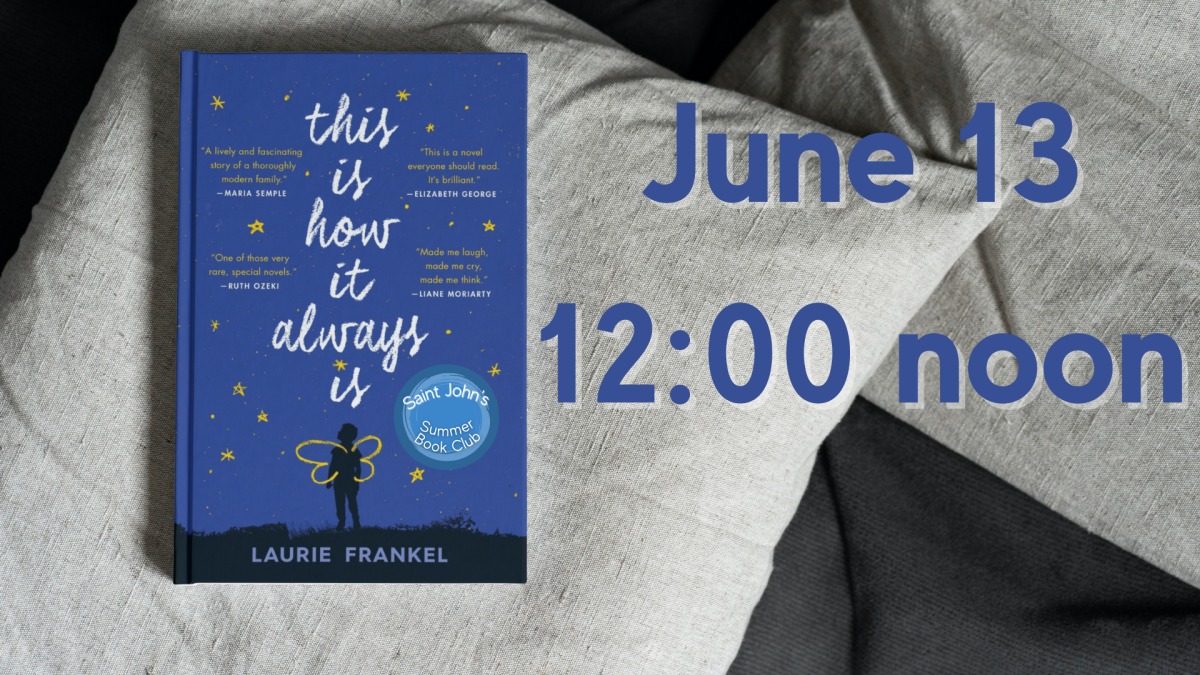 Tuesday, June 13, 2023, 12:00 PM - 1:00 PM
Saint John's summer book club is back! We will read three fiction novels with real-life lessons. On June 13th, we'll discuss This Is How It Always Is. Buy and read the book on your own, and then join us in the daytime or evening to discuss.
You can purchase This Is How It Always Is by Laurie Frankel from our neighbors at Black Peal Books, or order it online.
Please register using your mySaintJohn's account or as a guest on Realm. Be sure to click the final "Register" button on the review page. You should receive a confirmation email upon successful registration.
Click here to register for the noon class