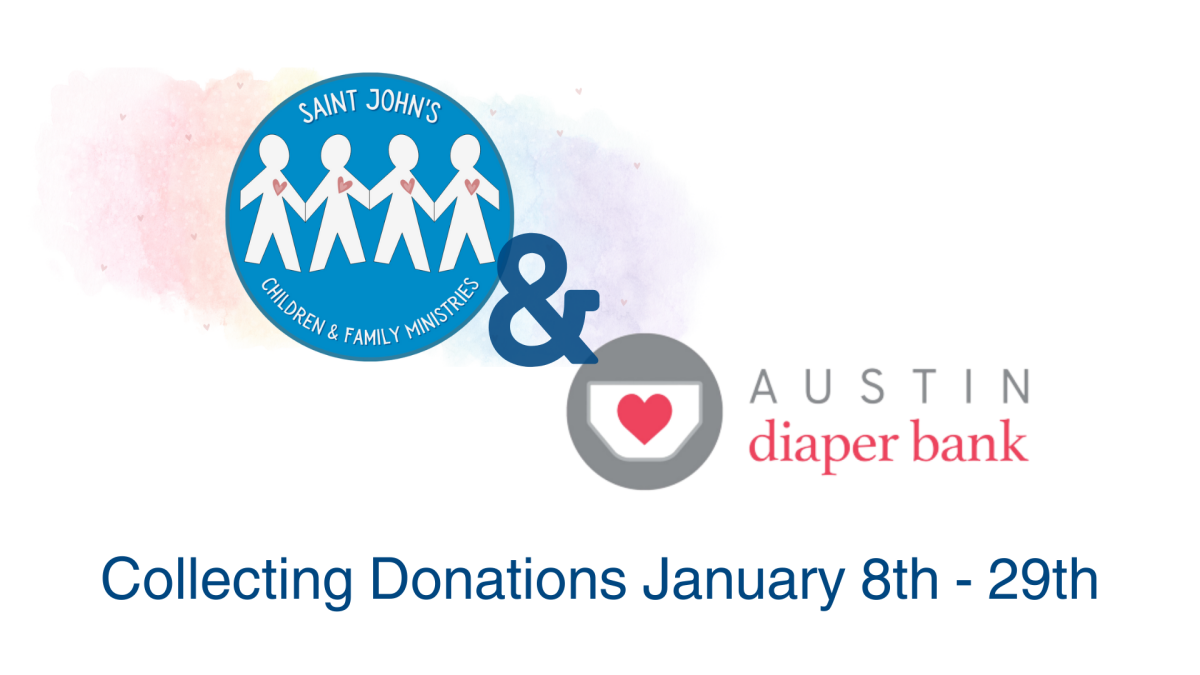 Sunday, January 08, 2023, 9:00 AM - Sunday, January 29, 2023, 12:00 PM
Children and Family Ministries will be collecting diapers for the Austin Diaper Bank from January 8th through January 29th. The main sizes needed are 5, 6, and 4 in any brand. On Sunday, February 5th, our children and their families will be putting the diaper bundles together at 10:00 am.

Why Diapers? Because 1 in 3 families are unable to afford diapers for their child. We chose to partner with the Austin Diaper Bank, which provides families with a clean, reliable supply of diapers for a healthy and comfortable quality of life for their children. We will have several bins located in the gallery and by the church office.

If you prefer to donate money and help us buy diapers in bulk you can do that by clicking here to give online.