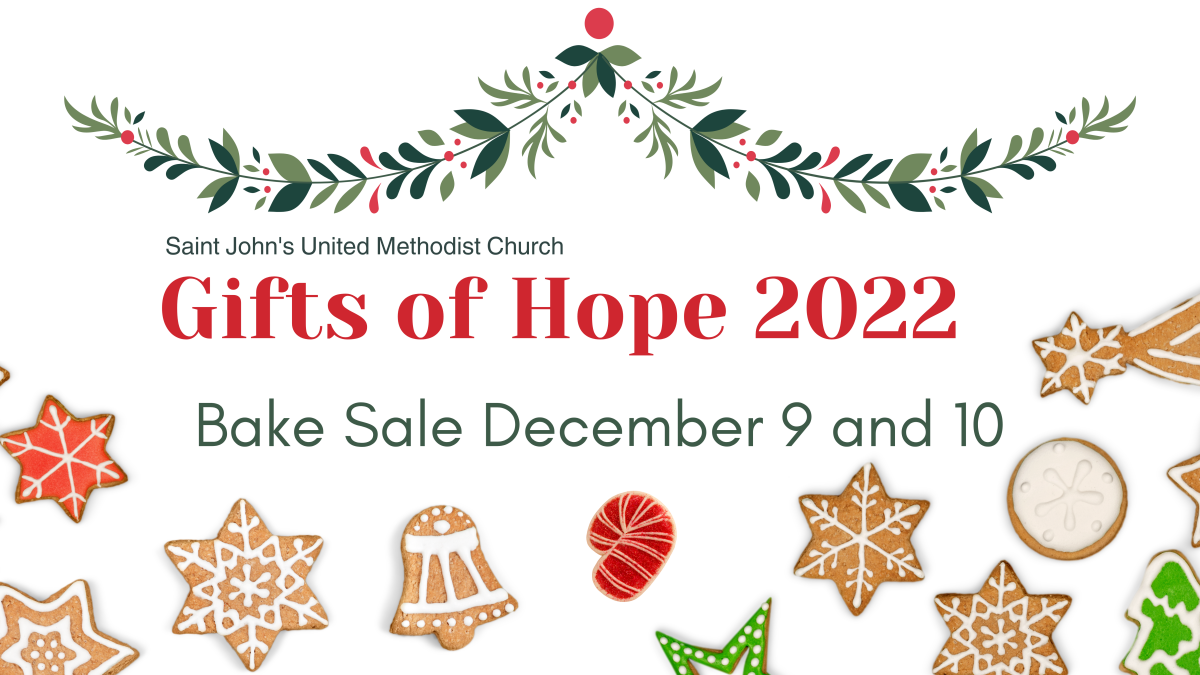 Daily from 12/09/2022 to 12/10/2022
The Gifts of Hope Bake Sale will take place on Friday, December 9th before and after the Tidings concert and on Saturday morning, December 10th from 9:00 am to 11:00 am.
Learn more at stjohnsaustin.org/gifts.
Gift Cards will also be available to purchase at this time.