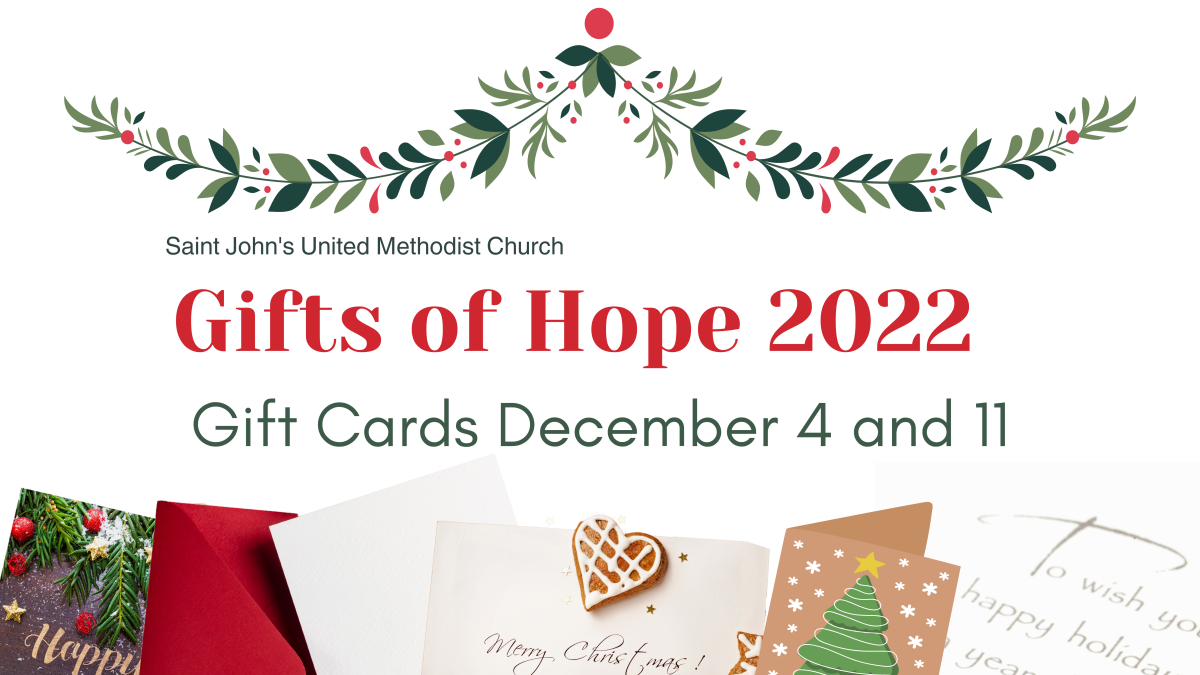 Every Sunday from 12/04/2022 to 12/11/2022
Gift Cards will be available for purchase on Sunday, December 4th and 11th in-person. And on our webpage anytime before December 12.
Donors may contribute to one, or as many groups as they wish via check or credit card. The traditional printed acknowledgement cards and inserts appropriate for mailing will be available before and following each church service on December 4 and 11 and in the church offices during December. Contributors making donations online have access to a festive electronic certificate with details about their chosen organization(s) appropriate for printing to pass along to your honoree(s). Printed acknowledgements can also be requested online. Printed acknowledgements must be requested no later than December 15th to be received before Christmas.
Learn more at stjohnsaustin.org/gifts.