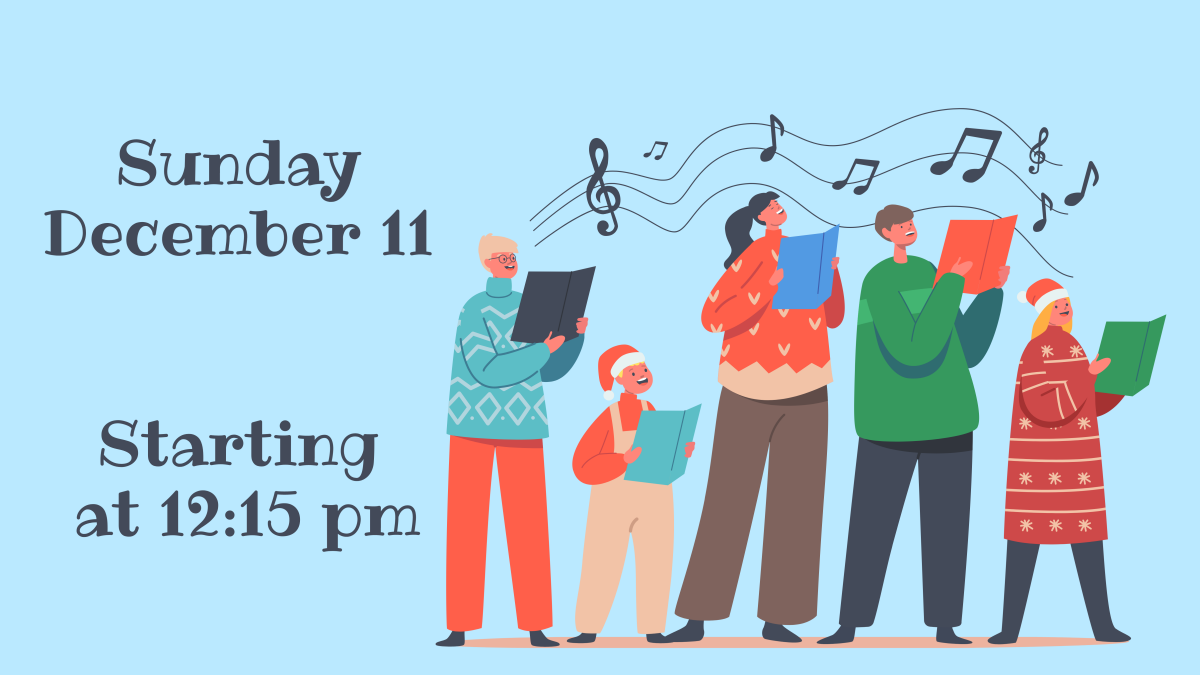 Sunday, December 11, 2022, 12:15 AM - 3:00 PM
Christmas Caroling!
December 11th starting at 12:15 pm

After worship, on Sunday, December 11th, we will enjoy lunch in the Great Hall and practice a few songs together before we head out to Christmas carol to church members. Please bring a mask (in case a place you visit requires one) and wear Christmas-y accessories!

Register here by Monday, December 6th. Be sure to click the final "Register" button on the review page. You should receive a confirmation email upon successful registration.