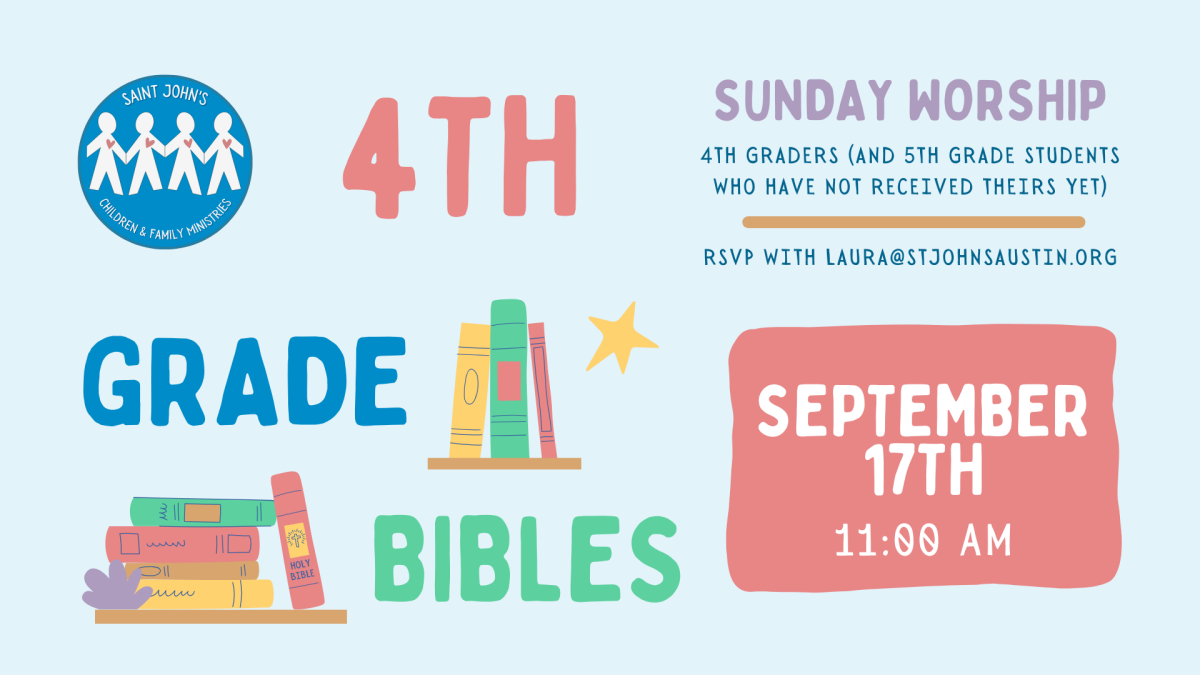 Sunday, September 24, 2023, 11:00 AM - 12:00 PM
We are excited to present Bibles to all our incoming 4th graders and to any 5th graders who have yet to receive their Bible. This United Methodist Church tradition encourages these young disciples and paves a way for their continued spiritual development.
Please RSVP with your mySaintJohn's account at onrealm.org/stjohnsaustin if your child will be receiving their Bible at the 11:00 am worship service on Sunday, September 24th.